Specializing in Azaleas and Rhododendrons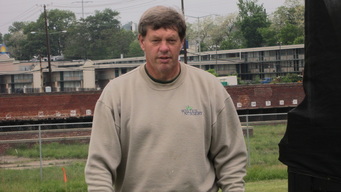 Deb and Mike White
22531 Wildcat Road
Germantown, Maryland 20876
301 788 3293 or 301 471 5958
whiteaz@verizon.net

White's Nursery has a large collection of evergreen varieties such as Glenn Dale, Bowie Mill, Satsuki, Robin Hill and many other hardy varieties. We carry a wide selection of deciduous azaleas such as Austrinum, Gibralter, Lemon Drop and may fragrant varieties. Rhododendrons are a newer interest of White's Nursery and each year our stock increases with great hardy varieties.
---