Welcome!
White's Nursery specializes in
Azaleas and Rhododendrons

Closed for 2023 - November to March
The 2024 Inventory lists should be available in January 2024
Stay tuned for an April Opening Date



​Payment via cash, check and Venmo
Sorry, no credit cards
We do not ship plants!



Specializing in Azaleas and Rhododendrons
Member of the American Azalea Society & American Rhododendron Society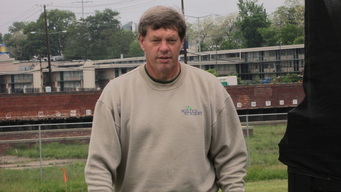 ​Mike and Deb White
22531 Wildcat Road
Germantown, Maryland 20876
301 788 3293 or 301 471 5958
whiteaz@verizon.net
​
White's Nursery has over 350 varieties of evergreen azaleas such as Glenn Dale, Bowie Mill, Satsuki, Robin Hill and many others. In addition, there is a wide selection of deciduous and native azaleas such as Calendulaceum (Flame), Chop Tank (Atlanticum), Great Balls of Fire, Lemon Drop, Red Pepper and some fragrant varieties. Rhododendrons are a newer interest of White's Nursery and each year our stock increases with great hardy varieties. All plants are grown here in Germantown, MD. You can view our latest inventory list by going to the inventory tab. Click the more tab above and then pictures to view pictures of many of our varieties.
---